What's Your Home Worth?

Get a free comparative market analysis of your home's worth sent to you with no obligations.
Testimonials2
Here's What My Clients Say:
"It was our pleasure to have Charnel as our Realtor. We greatly appreciate her diligence and untiring efforts in the sale of our property. Her resourcefulness and friendly nature made the sale effortless on our part. There is no doubt that without her efforts our property would even now remain unsold. We would recommend her services highly to anyone desiring to sell their property."
Jeffrey and Stephanie Wallace

"Charnel was AMAZING!! My initial thought about buying a home was, "I do NOT need to PAY a Realtor to do this." After all, I had the internet ... right?? After everything we went through with our apartment and our house, all I can say is, "Thank God we had Charnel!!" Words can not describe how professional, helpful, friendly, dependable and wonderful (though I could go on) Charnel was throughout all three of the transactions we asked her to help us with. Her commission always seemed to be the last thing on her mind, and I wish I would have been able to pay her more. My wife and I plan on using a Realtor for all of our realty transactions in the future ... we only wish Charnel could have come up to Bossier City with us!

Thanks for giving me the opportunity to say that to MORE people than I already have!!!!!"
Ryan K. Wolfe

"Charnel Webb did more than just represent us in our home purchase, she became someone we trust with important issues in our lives. She has offered to do so many things for us to make this stressful time as easy as possible. Charnel possesses the ability to approach clients in an all business manner then quickly build a relationship that is less formal and far more comfortable. She prided herself with strong punctuality for in-person meetings and via communications. All and any questions were answered and all motives of her business were disclosed. Charnel is an unbelievable representative of any client and of Keller Williams. We were truly blessed having her represent us. As for Keller Williams, I hope you pride yourself in rewarding your agents and striving to keep extraordinary agents representing your name. Charnel deserves great treatment and rapport among her colleagues and superiors. "

Jonathan Whitman
"YOU ARE THE BEST. YOUR CUT WON'T BE ANYWHERE NEAR WHERE IT NEEDS TO BE."
Bill and April Gibb

"My wife and I worked with Charnel to sell our current home and assist us in our quest for a new home. Neither
one of us had worked with a Realtor before, but Charnel showed she was very knowledgeable in the current market, and gave us suggestions to help us sell our property. We followed Charnel's advice and our house sold in three days on the market!
We continued to work with Charnel to help us in purchasing a new home. Charnel worked tirelessly with us in finding the home we wanted showing us many different properties that matched our criteria. She listened to what we were looking for in a home, and always had several options for us to look at, while working around our hectic schedules. When we finally narrowed our choices, we were faced with negotiations with a big name builder for the purchase of our new home.
My wife and I were concerned with using a chain builder that our options would be limited. We could not have been more wrong. Charnel again proved her knowledge in her filed in dealing with the builders representatives for our home purchase. Charnel made sure my wife and I received exactly what we were looking for in a home and refused to settle until we were satisfied. She again worked tirelessly with us all the way through the closing paperwork and continued to check on us even after our purchase.
Charnel did exactly what you would expect from your Realtor, and actually made the home selling/buying experience less stressful and satisfying. We have recommended Charnel to others, including family, and I would only use her again in future home or property purchases.
Charnel, we cannot thank you enough, and we wish you much success!"
John Viccellio
"Charnel Webb made the overwhelming experience of buying my first home very comfortable. I lived a considerable distance from her office and it was never an inconvenience for her to arrange a showing which fit my schedule. She put me as ease when asking questions and if she did not have the answer she got back with me in a timely manner. She and the mortgage company worked efficiently together to insure all documents were filed accurately and on time. In all regards Charnel met ALL of my needs!"
Denay Landry
"When my husband and I decided to build a house, we didn't know where to start! We had to sell a house, find a builder, find a place to build… and the list went on. Charnel is THE person I knew I could turn to.
Once contacted, she was there working through every problem, every scenario, explaining the processes, doing the research, pointing us in the right direction and filling us with tons of information! Within a couple of weeks we knew what lot we wanted to build on, what builder we were going to hire, and we were well on our way with selling our existing house.
Without having Charnel help us through these situations it would have been complete chaos. She did everything she could to explain every detail we didn't understand, answer all of our questions, negotiate with the builder, and be there at either place whenever we couldn't. Nothing was too much for her to handle!
Charnel is the most trustworthy, caring, considerate, friendly, hard-working, devoted, dependable and honest person there is. When you see what Charnel does in order to fulfill her obligation to you, it is then that you realize that Realtors are very special people and she is indeed a very special person! Charnel demonstrated a passion for real estate; a passion not many people have in life.
THANK YOU CHARNEL!"
Tara Smith

"Price and I camped out on an air mattress all weekend at the new house. I love it. I met my next door neighbor and neighbor across the street. I think we are really going to love the neighborhood. Thank you again for helping me find the perfect home and dealing with the seller's issues as well."

Ami Armstrong
Welcome!
The Charnel Webb Team at Keller Williams is your source for everything real estate!
Whether you are buying or selling a home, I am committed to earning your business. I invite you to contact me, and I will be happy to assist you with this important transaction.
____________________________________________________________________________________________


In today's competitive market, timing and education mean everything!

If you own real estate that you're thinking of selling, I would be happy to provide you with a Complimentary Seller Counseling Session. Or, if you are thinking of buying, beat others to the hottest new homes for sale with my FREE New Listings Notification and get educated with a Complimentary Buyer Counseling Session. (This counseling session is especially important for FIRST TIME HOME BUYERS.)


After all... a home is not a home because of its room dimensions or the color of the walls. It is about how you feel when you walk through the front door and the way you can instantly envision your life unfolding there...
This is about more than real estate. It is about your life and your dreams.

Different by design: Keller Williams Realty takes a different approach to real estate, one that is built on personal touches, win-win deals and positive results.

I utilize the latest technologies, market research and business strategies to exceed your expectations. More importantly, I listen, which means I find solutions that are tailored to you.

Thank you for starting your real estate search with us at Keller Williams. This website is full of information for you, whether you are looking to buy or sell. Check out the links I have provided on the site, as well as helpful articles and other information throughout the site... you'll likely come across information that you didn't even realize you wanted! Have fun exploring!
After you have had the chance to review this information, contact me so I can tell you more about how we can help.
I sincerely appreciate the opportunity to earn your business.
Charnel Webb Smith, REALTOR®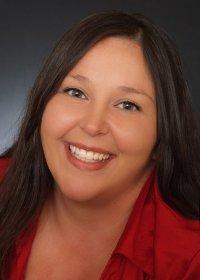 Charnel Webb Smith
Phone:
225-570-2900
Mobile:
225-202-2959
Fax:
225-570-2910
Email